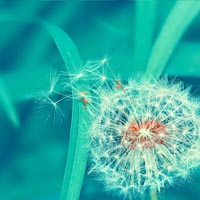 Inappropriate… Don't you love the word? It says everything and nothing. Of course, we therapists love to weigh in on our own versions of what's appropriate – what's acceptable to thought or behavior. As far as I'm concerned, it's a dirty word, used far more in our profession to hurt, to shame, then to help.
I've got a personal thing against the word. In my 16th year and stuck at a once-prestigious school, I'm eating dinner in a full dining room with a friends, and start singing to break up the stifling atmosphere. Not loudly, mind you, but there are songs that should be communicated at more than whisper level. As we're clearing the table, a stern teacher comes up to us and hisses, "singing at table is soo inappropriate!"
Much to my chagrin, I discovered those same stern, judgmental voices in a profession more suited to compassion and understanding. Sadly, even a relatively short history of psychology's impact on society includes multiple examples of how clinicians have added to toxic shame. In the 50's, the prevailing belief concerning crying infants was that, if you picked them up whenever they cried, you'd be spoiling them, teaching them to complain in order to get their needs met. While we didn't know at the time that infant nervous systems are physically incapable of self-soothing until about the 18th month, we really should have thought twice about such draconian methods. The results? Adults all too often incapable of soothing themselves without chemical dependency or distraction. Adults resistant to asking for help, or trusting others. Perpetuating the shame cycle.
More often, though, the shaming is more subtle, lending the client the sense that she has failed. Cognitive Behavioral Therapy, and its unfortunate child, Positive Psychology, are such culprits. They give us the impression that we can just think our way to happiness and health, and conversely, that if despite our best efforts we remain in distress, we just weren't working hard enough to restructure our thoughts. In response to a recent FaceBook post, one woman stated: "After a lifetime of dealing with physiological manifestations of trauma, one of the things that angers me most is people telling me to just move on, that was the past, let it go. Like I haven't tried all ways to do just that! I am just getting to the point where I can accept my body and my pain instead of berating myself for not being tougher, stronger, more 'normal.'" And another: "If you could think yourself out of this stuff, I sure would have by now." Both of these wonderful people have worked fiercely for years to overcome their PTSD, recognizing the deep physical anchors for their trauma, and are now addressing their trauma somatically (soma = body).
So unless you're bopping someone over the head, literally or metaphorically, be easy on yourself. Unhook from psychological perfectionism, that hopeless attempt to squeeze your unique self into the latest version of mental health. And as for that odious word which with I started, I suggest you write it on a piece of toilet paper and use it…appropriately!
Comments
5/3/2013
Very good site you have here but I was curious about if you knew of any community forums that cover the
same topics discussed here? I'd really love to be a part of community where I can get suggestions from other experienced individuals that share the same interest. If you have any recommendations, please let me know. Thank you!
---
5/5/2013
Great post. I was checking constantly this weblog and I am impressed!Extremely helpful information specially the final part, I care for such info much. I was seeking this particular information for a very long time. Thank you and best of luck.
---
6/6/2013
Kindra, excellent question. I'm sure you've already searched; perhaps other readers might have an idea…or perhaps it is yours to start. Good luck with continuing this venture. – Inga Larson