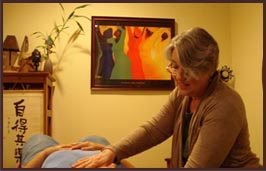 Phone: (303) 459-4776
E-Mail & Facetime: larsontherapy@aol.com
(or submit contact form below)
Skype: INGA.LARSON
People House
3035 W. 25th Ave
Denver, Colorado 80211
Awaken Healing
1574 York St, Ste 204
Denver, Colorado 80206
Click here for my personal video message.
Payments
Talk to me about scheduling appointments and then payments can be made
here through PayPal. It's a fast and easy approach.
PayPal handles all major credit cards and you can signup online.
Scheduling
If you're a current client, you may book online using this easy scheduler. If you're interested in seeing me for a free initial consultation, please call or e-mail me, and we'll figure out a time that's best for us. Feel free to access Click4Time to see what I have available.
Schedule Now